Apache Cassandra: How we helped the internal team adopt this technology
Commerzbank AG is the second largest bank in Germany and one of the most important banks in Europe. Commerzbank AG has been operating on the Czech market since 1992 and it is one of the most highly regarded banking institutions. It relies on detailed knowledge of the local market as well as international know-how of a strong German financial group. Commerzbank's Prague Branch is focused mainly on corporate clients and Private Banking, providing a comprehensive line of products, which are customized to meet the needs of individual customers and range from standard daily banking services to complex structured corporate financing.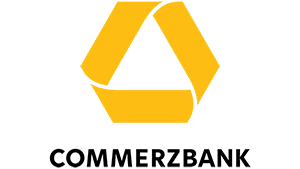 Initial situation
The client uses the Axway API gateway as a central integration component. Apache Cassandra is used for its data storage.
Goal of the project
The operation, maintenance and development of Apache Cassandra was being provided by an external partner. The aim of this project was to take over the responsibility for these activities by an internal team.
Implementation
The first step was setting up the proper way to take over all necessary know-how from the external partner and defining all areas which need to be addressed during the handover. This activity took a couple of months.
It was also necessary to train the internal team to have all the required knowledge of the used technology. The contents of the training ranged from an introduction to the specifics of this database and its application usage through architecture description and internal functioning to dealing with the most frequent operational issues.
We helped the client prepare their development environment afterwards. We created a catalog of most common operational activities and maintenance techniques.
During the final phase we helped the internal team with 24/7 support in the first few months of operation until they gained sufficient confidence.
What does our customer say about our cooperation?
"We decided to insource Apache Cassandra from the external vendor into our team. Cooperation with OpenWise brought an effective plan of the takeover process, gaining know-how and needed assurance in the first months of support," says Petr Dykast, Business Product Owner.